今天(9月12日)微软和Turn 10工作室正式公布了《地平线3 Forza Horizon 3》的内置电台曲目名单,本作将有8个电台,超过150首各时代各曲风的欧美金曲加入到《地平线3》的世界中。
除了内置的150首歌曲之外,本作中玩家还可以通过Win10和Xboxone内置的Groove Music播放器将你所喜爱的音乐直接导入到《地平线3》中,实现完全自定义电台音乐播放功能。这是《地平线》系列首次实现了自定义音乐播放,同时也是Win10系统整合所带来的便利之一。
以下就是150首内置歌曲的完整名单:
Vagrant电台
"Caught By My Shadow" by Albert Hammond Jr.
"Losing Touch" by Albert Hammond Jr.
"We've Had Enough" by Alkaline Trio
"Patience" by Bad Suns
"You're Not Pretty But You Got It Goin' On" by Band Of Skulls
"Rival" by Black Rebel Motorcycle Club
"Bored to Death" by Blink 182
"Carry Me" by Bombay Bicycle Club
"All Over" by CRUISR
"Weighted" by Frnkiero and the Cellabration"
"Love Like That" by Mayer Hawthorne
"Hard to Love" by MIAMIGO
"See You" by Saves the Day
"Ablaze" by School of Seven Bells
"The Sound" by The 1975
"We're The Trees" by The A-Sides
"Ten Minutes" by The Get Up Kids
"Blood On The Sand" by Thrice
"What's Real" by WATERS
"Come On" by White Lies
Epitaph电台
"Naivety" by A Day to Remember
"This Loneliness" by Avion Roe
"Anxiety" by Bad Religion
"She's A Blast" by Beautiful Bodies"
"The Gold Song" by Bouncing Souls
"Spineless and Scarlet Red" by Descendants
"It Remembers" by Every Time I Die
"Make Me Dumb" by Joyce Manor
"Elephant" by letlive.
"Raise Your Voice" by Obey The Brave
"Get It Right" by The Offspring
"Greed" by Pennywise
"ISUA" by Plague Vendor
"Fall Back Down" by Rancid
"Racing Toward a Red Light" by Saosin
"Gold" by Sleeping With Sirens
"Palm Dreams" by Touché Amoré
"Come Around" by Transplants
Hospital电台
"Wish List" by Anile
"Blurred Memories (feat. Synkro) (Etherwood Remix)" by Bop
"Aurora (feat. Metrik)" by Camo & Krooked
"Throw Ya Hands" by Danny Byrd
"Souvenirs (feat. Zara Kershaw)" by Etherwood
"Constellations (Forza Horizon 3 VIP)" by Fred V & Grafix
"Ultraviolet" by Fred V & Grafix
"One More Moment (feat. Cepasa)" by Keeno
"Lust Thrust" by Krakota
"Sea Air" by Krakota
"Icarus (feat. Hugh Hardie)" by Logistics
"Tape Loops (feat. Hugh Hardie)" by London Elektricity
"Solarize (feat. Logistics) (Album Mix)" by Maduk
"Cadence (Instrumental)" by Metrik
"Get Away From Here (Instrumental)" by Netsky
"'Til Dawn" by Nu:Tone
"Only U (Real Quick)" by Ownglow
"Blight Mamba" by Royalston
"What The Future Holds" by S.P.Y.
"Komodo" by Whiney
Future Classic Radio电台
"Real Talk" by Anna Lunoe and Touch Sensitive
"Heirloom" by Basenji
"Dekire feat. Oscar Key Sung (Bodhi Remix) " by Charles Murdoch
"1998" by Chet Faker
"Goddess" by Chrome Sparks
"Crave You (feat. Giselle)" by Flight Facilities
"Sunshine feat. Reggie Watts" by Flight Facilities
"Never Be Like You (feat. Kai)" by Flume
"Sleepless (feat Jezzabel Doran)" by Flume
"Just A Lover" by Hayden James
"Beta" by HWLS
"O B 1" by Jagwar Ma
"Bird Of Prey" by karma Kid
"Peace (Radio Edit)" by Kenton Slash Demon
"Jungle" by Panama
"The Worry (Andras Dub)" by Seekae
"Pizza Guy" by Touch Sensitive
"Heartburn (Felix Cartal Remix)" by Wafia
"Flash Drive (feat Baby)" by Wave Racer
"Avocado Galaxy" by World Champion
Horizon Pulse电台
"Freedom! '15" by !!!
"Get Lost" by BreakBot
"Bury It" by CHVRCHES
"Clearest Blue" by CHVRCHES
"Lights & Music" by Cut Copy
"Go Time" by Digitalism
"HandClap" by Fitz and The Tantrums
"D.A.N.C.E" by Justice
"A Love Song" by Ladyhawke
"The River" by Ladyhawke
"Almighty Gosh" by Lucius
"I Follow Rivers (The Magician Remix)" by Lykke Li
"Go!" by M83
"The Heart Of Me" by Miike Snow
"Say My Name" by ODESZA
"The Sun (Klingande Remix)" by Parov Stelar
"Like An Animal" by Rufus Du Sol
"Tied To You" (feat. Justin Tranter) by THE KNOCKS
"Shine" by Years & Years
Horizon Bass Arena电台
"Killer" by Adamski feat. Seal
"I Want U (GANZ Flip)" by Alison Wonderland
"Beardo" by Benny Benassi
"Ashes of Love" by Danny L Harle feat. Caroline Polachek
"Be Right There" by Diplo & Sleepy Tom
"Ingrid Is A Hybrid" by Dusky
"Runaway (U & I)" by Galantis
"Win or Lose" by iLL BLU feat. Ann Saunderson
"Fall For You (Radio Edit)" by Just Kiddin
"Turn The Music Louder (Rumble) (feat. Tinie Tempah & Katy B)" by KDA
"Closing Shot" by Lindstrom
"Momento (Original Mix)" by MamboBros
"Two Minds" by Nero
"Higher" by NVOY
"Waiting" by Oliver Heldens & Throttle
"Rinse & Repeat (feat. Kah-Lo)" by Riton
"To Ü (feat. AlunaGeorge)" by Skillrex & Diplo
"Papua New Guinea" by The Future Sound Of London
Horizon Block Party电台
"Flow Is Trouble (feat. Ghostface Killah)" by 1200 Techniques
"Rings" by Aesop Rock
"Hit Em Up" by Afrikan Boy
"Sure Shot" by Beastie Boys
"Part Of" by Courts
"The Work" by De La Soul's Plug 1 & Plug 2
"X Gon' Give It To Ya" by DMX
"Higher (feat. James Chatburn)" by Hilltop Hoods
"What's Golden" by Jurassic 5
"$ir Racha" by Lyrics Born
"Circle of Success" by Maker
"Up and Down (Beautiful Raw Remix)" by Maker
"808 Feat Cianna Blaze" by Maxim (The Prodigy)
"That's Love" by Oddisee
"Wild Life" by Outasight
"SHINE" by Pharoahe Monch
"It's Tricky" by Run-DMC
"U-Huh" by Tkay Maidza
"Bust A Move" by Young MC
Timeless FM电台
"Also sprach Zarathustra, Op. 30" by Strauss
"An der schönen blauen Donau" by Strauss
"Hungarian Dance No. 5 in G minor" by Brahms
"Allegro" by Mozart
"Allegro con brio" by Beethoven
"Allegro con fuoco" by Dvorak
"St. John's Night on Bald Mountain" by Mussorgsky
"Waltz of the Flowers" by Tchaikovsky
"Dies ierae" by Verdi
"Morgenstemning (Morning Mood)" by Grieg
"Presto – Allegro assai" by Beethoven
"The Trials" by Kazuma Jinnouchi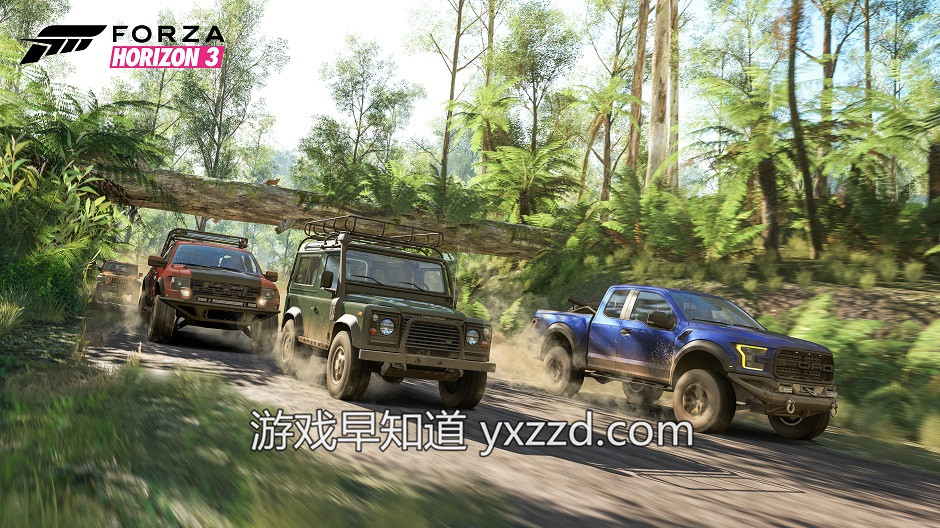 未经允许不得转载:游戏早知道 » 《地平线3》内置150首金曲名单公布 支持Groove Music个人曲目导入